Real Estate Software
Track and automate critical real estate processes for buyers, realtors, and agents on one centralized platform.
More Details
Custom CRM
Win proposals and customers with ease with an automated custom CRM.
More Details
Employee Time Off Manager
Employees can request time off and track their remaining vacation days. HR can approve or deny time off requests and track all employee scheduling.
More Details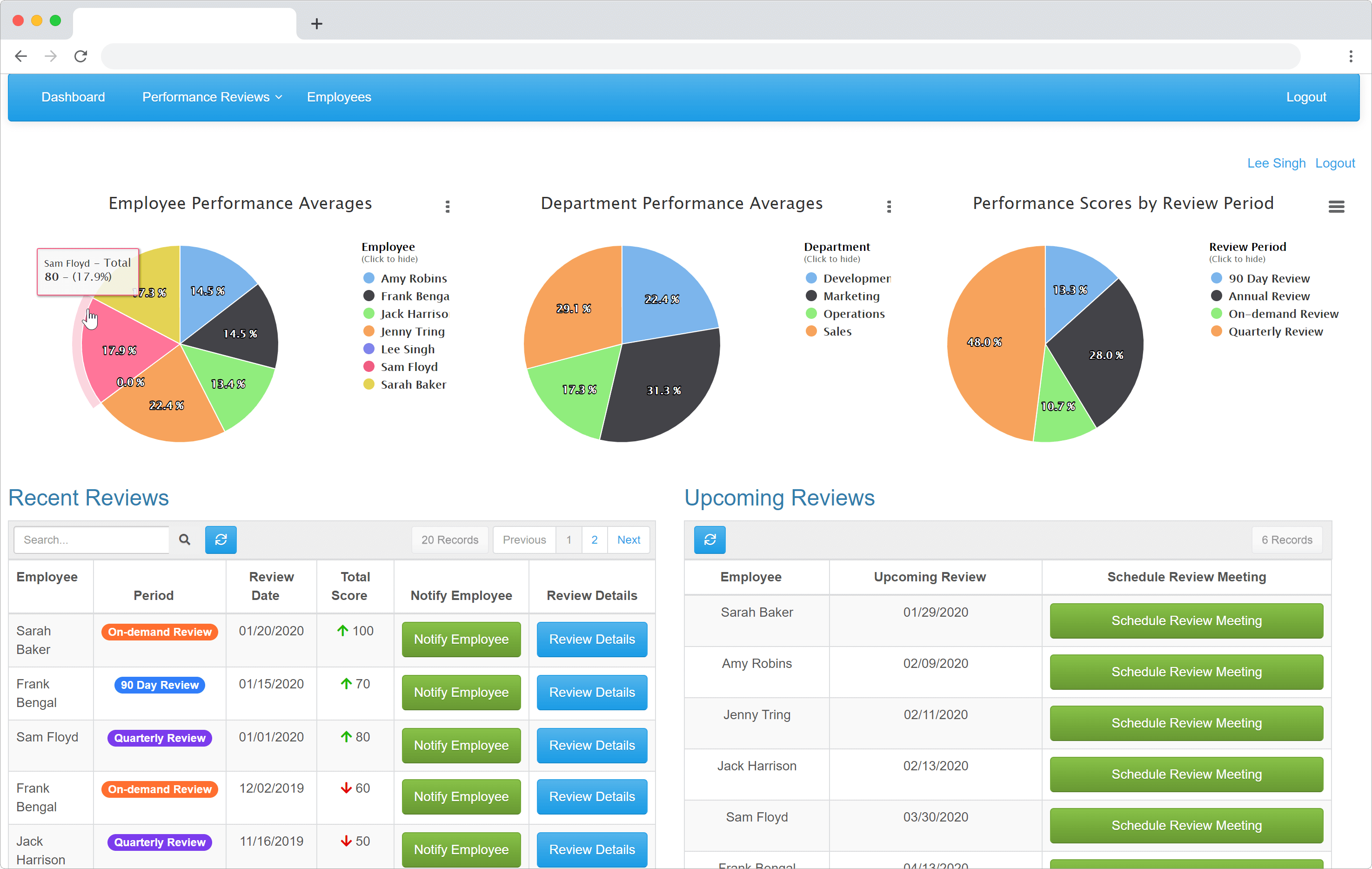 Employee Performance Review Tracking
Track employee performance reviews with automated review scheduling, performance score calculations, and automated alerts to employees and HR.
More Details
Project Management
Automate your project management with scheduled and on-demand automation including automated task assignment, budget calculations, and task reminders.
More Details
Property Management
Automate your property management processes, list open units for lease, and track lease applications, units, tenants, work orders, and more.
More Details
Employee Time Tracker
Employees can clock in and out and track their hours. HR can track all employee hours and automate time sheet calculations, trends, and alerts.
More Details
Job Board
Connect job-seeking candidates with employers currently hiring and automate the recruitment process for both sides.
More Details
Student Grades and Attendance
Track students' grades, attendance , and enrolled courses.
More Details
Inventory Tracking
Stay ahead of inventory with real-time inventory tracking, automated reorder alerts, and automated emails to customers and suppliers.
More Details
Online Course Registration
Automate online registration for students to enroll in open courses and track all student, instructor, and course information.
More Details
Event Planning
Track and automate events, vendors, clients, contracts, tasks, and all the workflows you need to plan your events to success.
More Details
Applicant Tracking System
Post open jobs and track applicants with automated alerts, interview ranking calculations, and custom status indicators.
More Details
Product Upvoting
Share products with the world and establish product popularity with user upvoting.
More Details
Get started for free
Build the custom database your business deserves.