Create custom database web apps in minutes
Enterprise database applications with the flexibility, speed, and design your business deserves.
No Coding Required.
Trusted by over 1200 businesses
Start quick, remain agile
Gain a competitive edge by building fast and making instant changes as your business scales.
Explore the Product
Collaborate from one source of truth
Create applications that can handle the collaboration between your team, your customers, and your mother.
Explore Collaboration
Natively integrate with all your favorite services
Reduce your app stack by 80% and save thousands of dollars in integration costs.
Explore Integrations
How Tadabase helped The Texas Black Expo provide over 300,000 meals to individuals in need during the COVID-19 pandemic.
Aaron Terry
Database Architect - We All Eat / Texas Black Expo
Read Case Study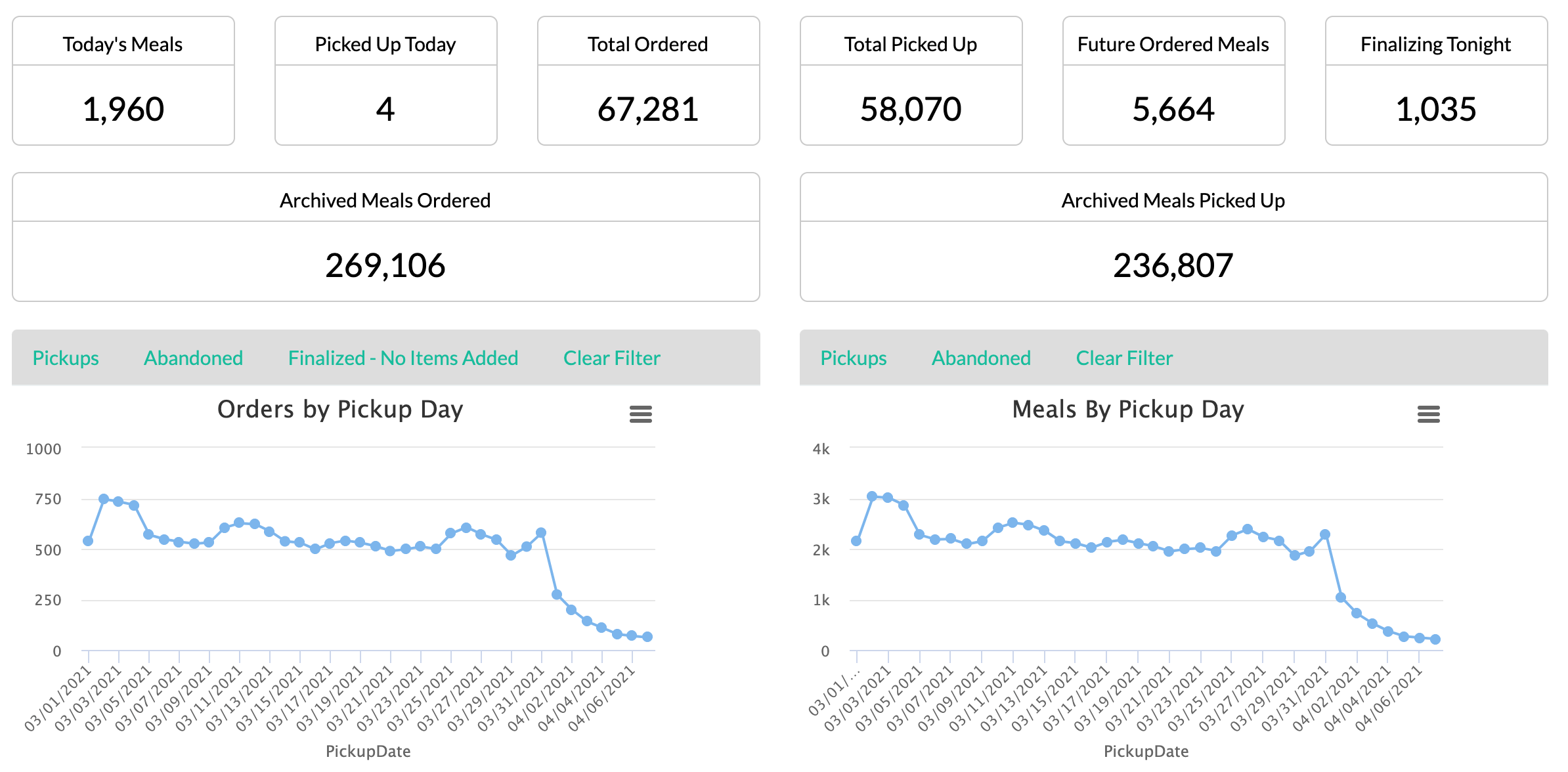 Transform your data into powerful components
The Tadabase Difference
Scalability
Has your business outgrown its current software? Invest your data in a platform designed for to grow as you scale.
Customization
If no two businesses are alike, why should every business application look the same? Enjoy infinite customization of your app including custom domains and true white labeling.
Security
Secure your data on a platform that will protect it best. Tadabase delivers superior security controls specifically designed to give you ultimate control of your app.
Our customers love Tadabase
"Tadabase was a delightful surprise discovered in 2020! We were using numerous platform but hit all their limitation.
We found Tadabase and were able to quickly shift our production workflow. Even better than that, we were also able to create our Human Resources Intranet and manage all our integration creating a seemless workflow for all our companies.
Tadabase has been the best decision we've made."
André Ferrari
Managing Director, Malharia Tropical
After searching the market for years for something even remotely similar finally Tadabase came along. It allowed us to not only to successfully reach our requirements, it´s simplicity and customizability have allowed us to be confident that whatever we want in the future technologically, is more than within our grasp. An amazing platform and support team, thank you for giving me the ability to bring my business into the 21st century and save so many jobs at this difficult time.
Ashley
Owner, El Instituto Britanico De Huelva
We've been using Trello to keep track of many tasks. Trello did not provide us with the proper workflow tools, alerts and global visibility to efficiently run these processes through our operations cycle.

Tadabase's hybrid approach to record based data combining spreadsheet simplicity with software agility, allowed us to easily build a workflow app that looks and acts like a custom built product tailored to our operational needs. We've tried Smartsheet, Airtable, and many other data collaboration tools and none were able to provide this level of business workflow compatibility.
Joel Weinberger.
Terra Financial Solutions
"I've been a programmer for many years (and) working as a project manager now. I need to be able to quickly create an application to manage things that I currently do in Excel… I cannot spend too much time programming as I used to, and was looking for a software application that could help me achieve my goal when I (discovered) Tadabase. I am really impressed with Tadabase's software! In about 2 hours, I built two pages that I've been wanting to build for a month using PHP. That says it all!! I am just getting started and need to learn much more. Thank you for this great software!"
Rodrigo Ribeiro.
Project Manager
"Tadabase correctly identified, imported and properly labeled the field containing dates. The training and informational videos were much better than the other databases available online. During testing and building the database with test information it was easy to delete just the data used as a test. With other databases I tested I had to delete the whole structure and rebuild it once I was done testing with the test data. Even in its early stages it blows away other databases that have had time to mature and refine."
Create the solution for any business problem
Technician Scheduling
Customer Portals
Remote Data Collection
Mobile Workforce Management
Asset Tracking
Service Compliance Tracking
Project Management
Automated Status Reports
Resource Scheduling
Work Order Management
Project Portfolio Tracking
Team Management Dashboard
Employee Directory
Policy Management
Training and Onboarding
Employee Scheduling
Employee Timesheets
Applicant Tracking System

Donor Management
Donation and Receipt Tracking
Fundraising and Gala Planning
Nonprofit Program Management
Grant Tracking
Volunteer Management
Online Registration
Course Catalog
Graduation Checklist
Parent Locker
Student Grades and Attendance
Tuition Portal
Appointment Scheduling
Electronic Health Record Software
Medical Staff Scheduling
Patient Portals
Medical Billing Management
Medical Equipment Management
Investment Management
Revenue Analysis
Profit and Loss Visualization
Budget Tracking
LP Portal
Loan Management
IT Service Management
Support Ticketing System
Help Desk Software
Bug and Issue Tracking
Change Management
Software Roadmap

Strategy Deployment
Process Automation
Quality Management System
Facility Management
Production Management
Process Improvement
Real Estate Software
Tenant Portals
Maintenance Tracking
Property Incident Reporting
Permit Tracking
Inspection Management
Custom CRM
Inventory Tracking
Customer Service Improvement
Customer Onboarding
Retail Management
Order Processing

Product Catalogs
Event Planning
Customer Feedback Surveys
Social Media Management
Blog Editorial Calendar
Online RSVP Registration
Get started for free
Build the custom database your business deserves.